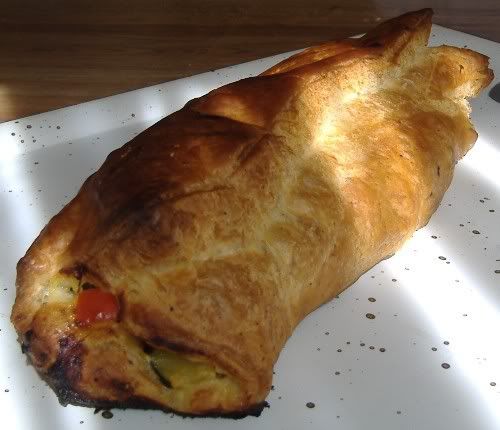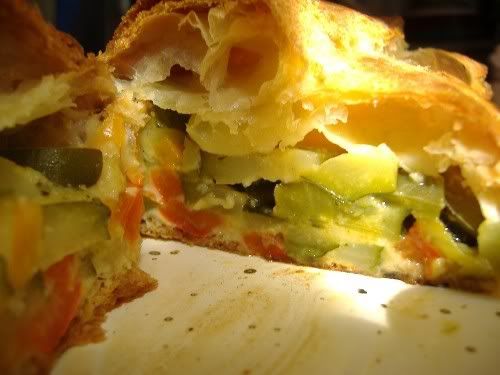 Vegetable Strudel

I made this last week and it was so delicious. I don't really have a recipe so I'll just try to lay it out for you.

I had one sheet of puff pastry left from my Salmon Napoleons and, since it was thawed, needed to be used. I chopped up tri-color peppers, a medium zucchini and a small onion into a small dice. I sauteed these in some olive oil. I added a bit of veggie broth and about a tablespoon of Mrs. Dash Garlic and Herb. I let it cook down until everything was soft and all the liquid was gone. I then cooled the whole thing and spooned it in a strip down the center of the puff pastry. I closed up the sides and baked in until it was golden brown.

I think mushrooms would be fabulous in this and I wish I'd had some!