I guess that title should read "Recipe". This is what I came up with for those three seemingly incompatible ingredients: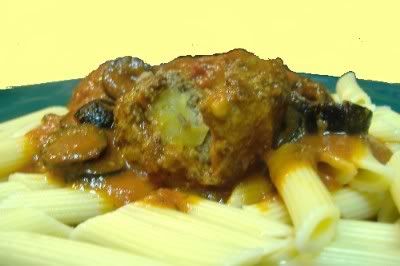 I don't really have a recipe for this. I basically used my favorite meatball recipe spiked with a couple tablespoons of soy sauce (the brewed kind really does taste different) and tucked a chunk of pineapple inside each one. I added sliced black olives to a standard marinara and put everything on top of penne. It turned out well and 5 of us had it for dinner last night (some kids just couldn't get past the pineapple part) and even had seconds.

*On a side note~I'm looking into revamping the way R,S,C is done weekly since I have some other obligations that are taking up my time. Keep your eyes open for an update.