Our Wednesday trip was delicious, and Saturday's was every bit as good, only cheaper.

As I said, I hadn't been to produce stands for quite some time and I absolutely adore the Amish and Mennonite stands just west and south of here. I took off on Saturday with all the kids (hubby opted to stay home) and after a very roundabout trip that involved somehow winding up in Reading and quickly exiting North, we wound up back near Kutztown. The kids were "staaarving MOM!" and I really need the little girls' room so we stopped at BK. Well, I'm not going to critique on this point so…as Thumper says "If you can't say somethin' nice…".

After leaving there we headed south to look for a farm that had a roadside sign up and didn't exactly find that farm but did find another, Newswanger's. We stopped briefly and the kids were enthralled with the turkeys and roosters hanging about in the dusty yard and the two mutts that were "guarding" the farm. I picked up an eggplant for 45 cents, 3 loverly tomatoes for 1.25, a large cantaloupe for 1.00 and a zucchini for 35 cents. Not bad and I already know those veggies will taste far better than anything I can find in my city market.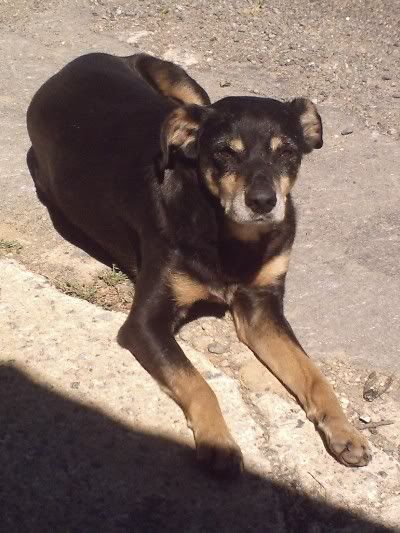 We set off for home really but encountered another roadside stand, Burkholder's Farm Market. The market is completely run by a large Mennonite family (extended) and had the best looking and cheapest produce I've seen in a long time. I bought 3 acorn squash for 1.00, a pint of yellow grape tomatoes for 1.50, a large red bell pepper for I don't know what, a quart of black cherries for 2.00, 4 heads of garlic for 1.00, a LARGE raspberry angel food cake for 4.00, a Shoo-Fly pie for 4.00, and a beautiful yellow zucchini for mere pennies, I'm sure. After I got those huge bargains, (and there was so much more to choose from, I can't begin to tell you) we went around the side of the building and got ice cream cones, 7 in all, for 25 cents each. Yep…twenty-five American cents! Had I not taken the kids to Death on a Bun, I would have gladly gotten them lunch at Burkholder's. Not only were they serving 25 cent ice cream cones, they also had hot dogs for 25 cents and FREE corn on the cob and sodas! I don't know how they do it but I certainly appreciate it! I couldn't take such a large family anywhere else as cheaply. Add it all up, that's less than $20 including the ice cream.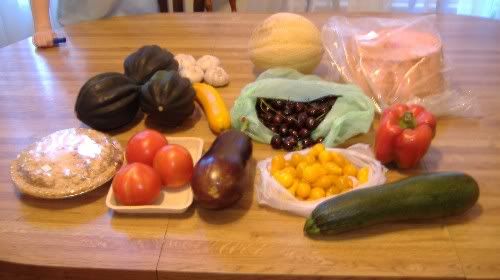 Aside from the fabulous foods they were selling, my older girls were charmed by the Pennsylvania Dutch they were all speaking, and simply adored their children. The little girls were wearing the most adorable dresses and the boys had suspenders and straw hats, absolutely simple and lovely. Those kids kept running to and from the soft ice cream machine and must have been filling up all day! They all looked so incredibly healthy, the men, the women, the children. I can't imagine what they must think of we "English". I suppose they are grateful for our business but I also think they are most likely glad to see us leave at the end of the day.

They also had for sale there the prettiest wooden outdoor furniture, ornaments and play houses. The craftsmanship isn't likely anything you would find at Home Depot.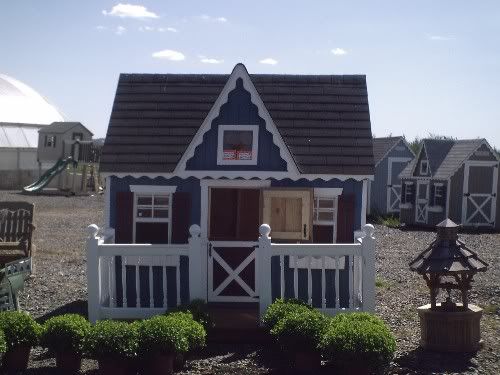 So, if you are at all interested, Burkholder's directions are thus:

630 Topton Rd
Kutztown, Pa 19530
610-683-5204

Going East of Kutztown on 222 turn right at traffic light and Arby's (go towards Topton) Go approx. 2 miles straight thru crossroad to 2nd farm on right. Open Monday-Saturday 9:00 am to 7:00 pm

WELL worth the trip!